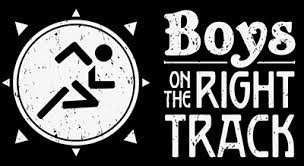 Boys on the Right Track SPRING2023CO
Boys on the Right Track
Registration opens February 1st!
Spring 2023 Program start date is the week of March 20th (unless that is your Spring week and then you will start the next week). Days and times vary by site. You will receive an email from your coach days before the program starts informing you of where the boys will meet your son's coach and where to come for pick up. We will be running the Denver Colfax 5k on Saturday, May 20th at 10:30am, location TBA. Details for the race can be found by visiting here. Our Spring program is scheduled to end the week of May 21st following the 5k (race). Boys will meet one time with their team to finish their Paying it Forward Project. **** YOUR SON's PROGRAM REGISTRATION FEE NOW INCLUDES RACE REGISTRATION FEE. WE WILL REGISTER BOTH YOUR SON ACCORDING TO THE INFORMATION YOU PROVIDED DURING REGISTRATION - IF THERE IS A CHANGE TO HIS INFORMATION, PLEASE CONTACT JULIET ASAP AT 716-316-1789. We don't want to encounter any issues come race day ****
On the first day, boys will learn about the policies and ground rules for the program. They will be informed of our ZERO tolerance for bullying. If anyone is witnessed bullying another participant in any way, they will be issued a verbal warning. They will be informed that if this happens a second time, they will be removed from the program.
Most importantly, please understand that you will be required to sign your son out for the coach to dismiss your child. Please adhere to this as you can imagine how chaotic dismissal could be if we just let the boys run to their parents. This is very important, as safety is our utmost priority.
More than 40 percent of our boys receive financial aid whether or not we have the support to do this. It is our mission to make this program accessible to all, but we need your help with fundraising. We are not asking you to sell raffle tickets, magazines, chocolates, or anything of the sort - but we do ask that you help us raise money for our organization and offer a peer to peer fundraising page for you to help us with this. This ensures that 100% of the money raised goes directly to our organization and there are no minimum requirements. We appreciate every dollar. Please stay tuned for more information regarding this fundraiser.
If at anytime you have ANY questions or concerns, please do not hesitate to contact us. We look forward to working with you and your son.Juliet Meade, Executive Director/Founder716-316-1789
Event Details
---
Monday, March 20, 2023 thru Monday, May 15, 2023
Program dates and times may vary by school site.
Bill Roberts Elementary Denver, Colorado ¿˘
Program Registration Fees
| | |
| --- | --- |
| BR K-8 MON 3-4:30 PM & FRI 1-2:30 PM | Boys age 8-13 |