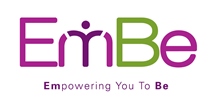 2022 EmBe Family FIRST LEGO League Experience
EmBe (Empowering You to Be) - Sioux Falls
This experience is for adults and at least two (2) children of the appropriate grade who have experienced an EmBe FLL camp (see below for ages for each program). Camp Registration fees are reserved for use by the participants to register a FIRST LEGO League Team in the 2022-2023 season.
Adults will gain experience:
With the goals and procedures of FIRST LEGO League
Coaching team meetings
Troubleshooting robots
with other coaching resources
Explore children (grades 1-3rd) will gain experience:
Working together to research
Working together to present
Working together to build with LEGO
Building and expressing your ideas through LEGO
Challenge children (grades 4-8) will gain experience:
Working Together to Build and Code to solve missions
Working Together to Research and Brainstorm Project Ideas
Working Together to present
Explore camps are Friday Afternoons.
Challenge Camps are Friday Afternoon, followed by Saturday Morning.
Event Details
---
Friday, July 15, 2022 thru Saturday, July 30, 2022
Friday from 1:00 pm until
EmBe Downtown 300 W. 11th Street Sioux Falls, SD
Program Registration Fees (includes sales tax)
| | | |
| --- | --- | --- |
| ADULT - FLL Challenge Camp, 1:00-4:30 July 15 and 8:30- Noon July 16 | | Open |
| ADULT - FLL Explore Camp, July 22 (1:00 - 4:30 pm) | | Open |
| CHILD - Challenge Camp | Grades 3-8 | Open |
| CHILD - Explore Camp | Grades 1-4 | Open |
| FLL Challenge Camp, August 1-4 | Grades 4-9 | Closed |