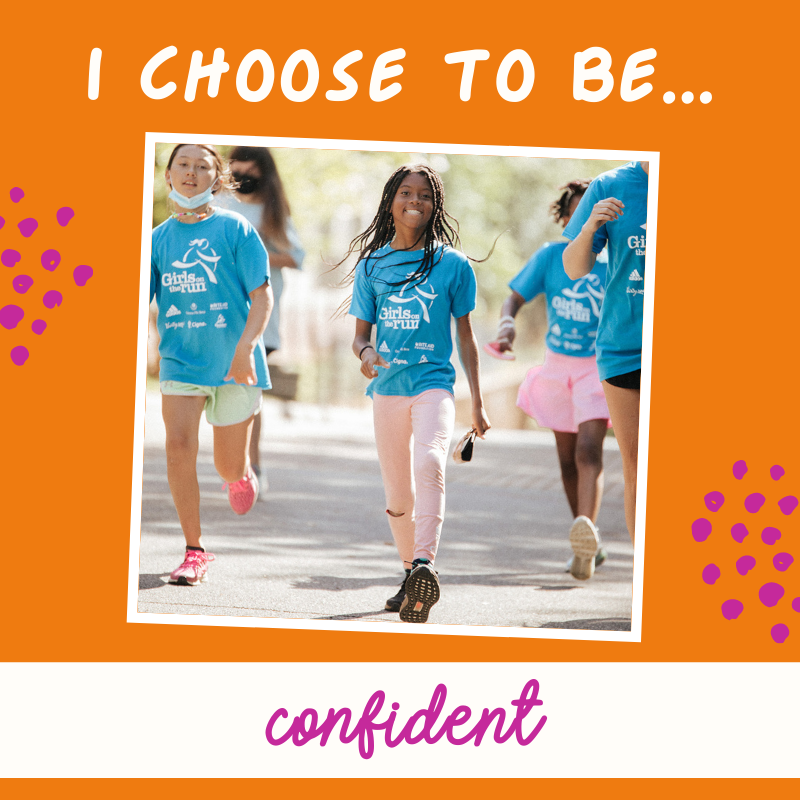 GOTR 5K Volunteer: December 2nd, Howard County
Girls on the Run Central Maryland
Thank you for your interest in volunteering with Girls on the Run Central Maryland! The Girls on the Run 5K is a non-competitive event to celebrate the culmination of our Girls on the Run season. Girls 3rd through 8th grade will participate, along with their coaches, friends, family, teachers and community members. During the course of our programs, the girls learn about self-respect and healthy living while training for the 5K with the help of their incredible volunteer coaches. As girls from our counties come together to achieve their goals on 5K day, they will depend on volunteers like you to help them have a safe and inspiring experience!
Event Day Volunteer Positions
Building Race Village/Equipment Set-Up: Volunteers will help set out the signage along the course and lane dividers for the out and back portion of the course.
Course Marshal a.k.a. Volun-Cheer: Volunteers will be stationed throughout the course to provide direction to keep participants on course, alert medical support if participants need medical attention, monitor that the route remains safe, and CHEER as loud as possible for participants

Happy Hair / Festivities: Energetic volunteers help set up the Festivities area and make sure girls get BLINGED!
Finish-line Refreshments: Set up and hand out food & water to participants at the finish. Please remove stickers from bananas on arrival.
Finish-line/Breakdown: Set-up & Breakdown Finish-line area, keep course clear, and cheer on participants as they complete the 5k!
Greeters: Welcome our GOTR girls, families, sponsors and volunteers. Help direct them to their area in our GOTR race village.
Halfway Water Stop: Water station volunteers hand out water to participants and cheer them on!
Medals:
Merchandise: Volunteers assist in selling Girls on the Run items in our GOTR shop.
Registration/Packet Pick-Up: Volunteers assist in checking in pre-registered participants and registering event-day participants.
Super Stars: Help Coaches and Teams find their area and assist with any concerns or day of needs they may have.
Volunteer Check-in and Lost Parent/Child Area: Help check-in our volunteers and direct them to their area. Also if anyone gets separated during the celebration they will meet here.
Photo Booth: Set up and manage photo booth backdrops and props, help take photos if desired and send to GOTR after 5K!
Course Entertainment and Spirit: If you have a performance group (cheer team, musicians) who would like to perform at our 5K Event, please contact Jennifer.Hott@girlsontherun.org for more details!
Thanks Again!
Event Details
---
Saturday, December 2, 2023
5k starts at 8:30 am. Arrival time varies per assignment.
7150 Columbia Gateway Drive Columbia, MD. For any questions, please email info@gotrcentralmd.org.
Volunteer Registration
| | | |
| --- | --- | --- |
| Building Race Village / Equipment Set-Up (5:30-7:30am) | Ages 16+ | Open |
| Community Buddy Runner (7:15-11:00) | Ages 16+ | Closed |
| Course Marshal a.k.a. Volun-Cheer (7:00-11:00am) | Ages 18+ | Open |
| Day-Of Registration (6:45-8:45am) | Ages 16+ | Closed |
| Greeters 6:30-8:15am) | Ages 16+ | Open |
| Happy Hair / Festivities (6:45-8:45am) | Age 14+ | Closed |
| Merchandise (6:45-11:00am) | Ages 16+ | Closed |
| Pre-Registration Pick-up (6:45-8:45am) | Ages 16+ | Closed |
| Superstars (5:30-8:30am) Set-up flags for teams and help teams | Ages 16+ | Open |
| Volunteer Check-in & Lost Parent Area (6:15-11:00am) | Ages 16+ | Closed |
| Water Stops (7:00-11:00am) | Ages 16+ | Closed |
| Parking - Assist Race Director and Team with Parking | Age 14+ | Open |
| Finish Line Food & H2O (7:15-11:00am) | Ages 18+ | Closed |
| Green Team (7:00-11:00am) | Age 14+ | Open |
| Medical Tent (7:15-11:00am) | Ages 18+ | Open |
| GOTR Medals (7:30-11:00am) | Ages 16+ | Closed |
| Race Village Break Down / Truck Loaders (9:30:-11am) | Age 14+ | Closed |
| Packet Pick-Up Dec. 1st 2-5pm (Feet First) | Ages 16+ | Closed |
| Packet Pick-Up Dec. 1st 4:45-7pm (Feet First) | Ages 16+ | Closed |
| Packet Pick-Up Dec. 1st 10am-12pm (Feet First) | Ages 16+ | Closed |
| Packet Pick-Up Dec. 1st 12-2pm (Feet First) | Ages 16+ | Closed |