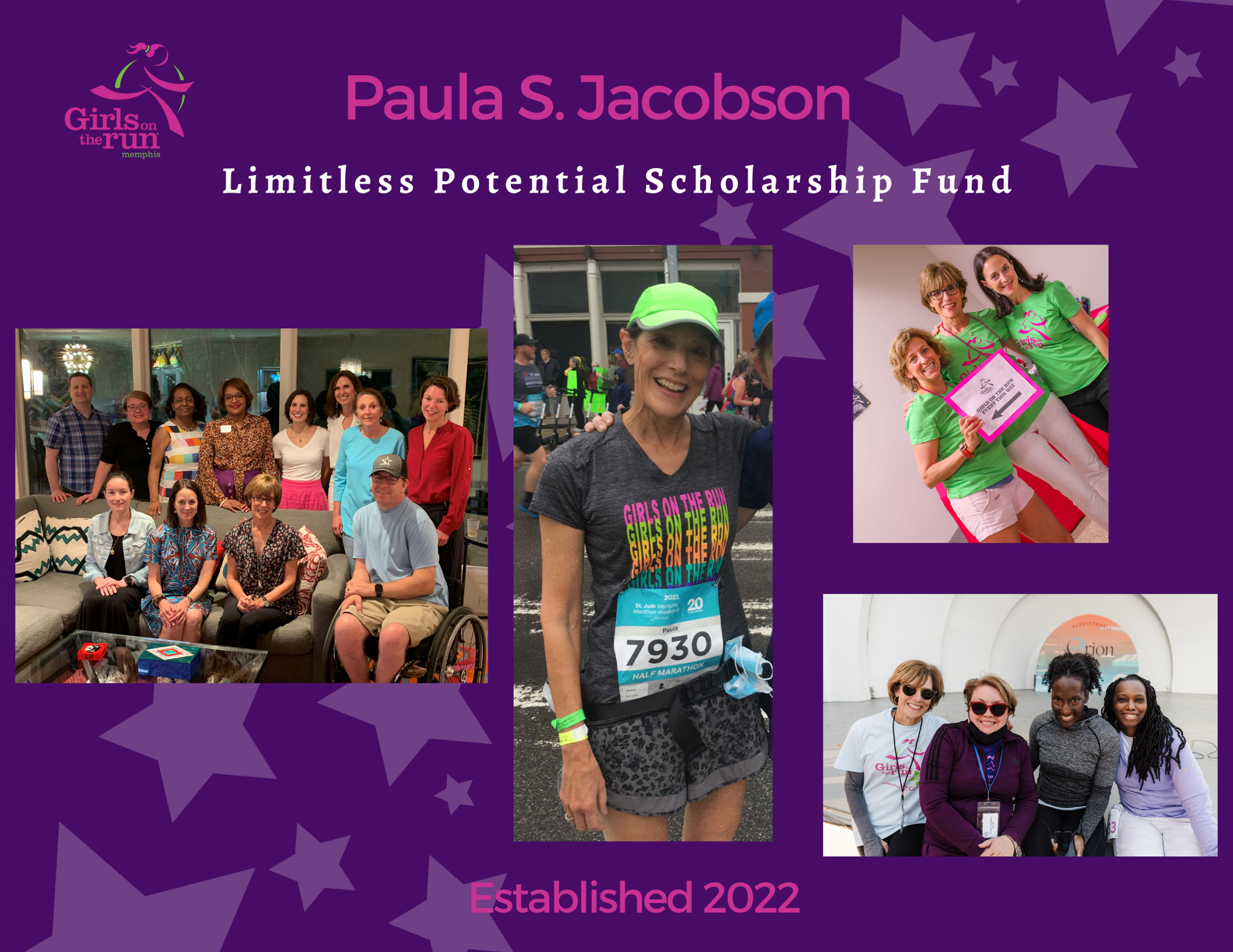 In 2018, a group of 4 extraordinary women embarked upon a journey to bring Girls on the Run's transformative programs to Memphis. Paula Jacobson was one of those determined ladies- whose career in philanthropy and service made her the ultimate champion for establishing a Girls on the Run council in Memphis.
Paula became the founding board chair for GOTR Memphis. She led the organization courageously and compassionately through its first 4 years, expanding its reach from 45 girls in 2018 to having served over 750 girls by Spring 2022.
The Paula S. Jacobson Limitless Potential Scholarship honors Paula's legacy of selfless leadership and deep passion for empowering girls.
All funds contributed will underwrite program fees for one program site each year- eliminating financial barriers to participation.
Paula's goal to make our program possible for EVERY girl is at the core of the Limitless Potential Scholarship Fund.