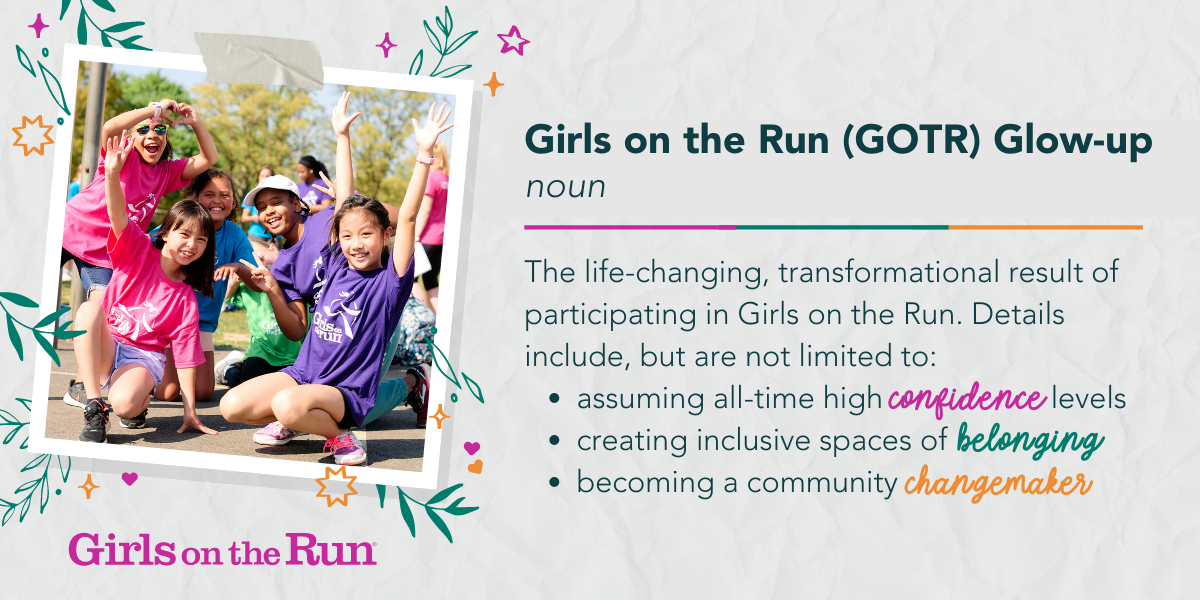 Every girl starts the Girls on the Run season with a Star Power that's all her own. Some girls love to feel the wind in their hair as they skip, some love to share big ideas during lessons and some love to be hands-on with community projects. Girls on the Run develops these individual sparks and ensures every girl's strength has a place to shine – and grow – in this place of belonging.
Sensational Sendrine is a prime example of what it means to grow then glow.
Sendrine, known for her great sense of humor and big heart, joined Girls on the Run for the first time in 2021. Sendrine is a refugee and has a genetic form of dwarfism, making her smaller in stature than other kids her age but also forming her legs in a way that can make walking, especially running, difficult. This did not prevent her from being an active and enthusiastic participant of the program, as her coaches made the necessary accommodations to ensure she would have a space to thrive.
And thrive she did.
When the 5K celebration rolled around, Sendrine used all of the hard work she put in at practice to fully participate alongside her teammates. After crossing the finish line and receiving her medal,Sendrine said, "I was proud of myself at the 5K because running makes me feel strong!" Sendrine's new strength, self-assurance and fearlessness is her glow.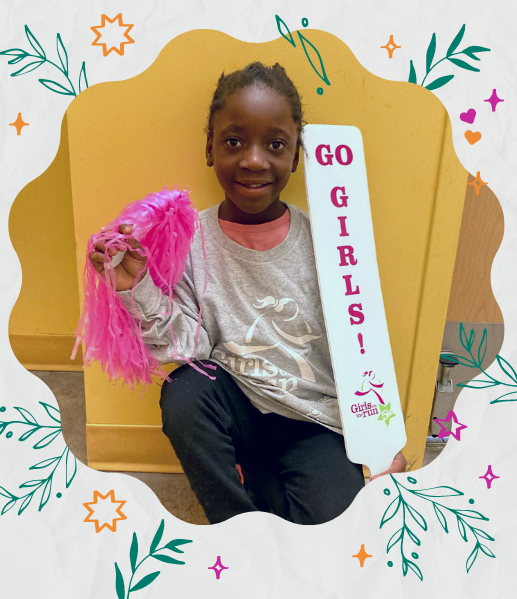 There are countless other girls who need their one-of-a-kind glow unlocked. Your gift holds the key. Will you support our mission?
With gratitude,
Girls on the Run serving Maricopa & Pinal Counties


* Are you an Arizona resident? You can empower girls at NO cost to you!
Girls on the Run serving Maricopa & Pinal Counties is a Qualifying Charitable Organization for the Arizona Charitable Tax Credit. This means that if you make a donation up to $800 per married couple filing jointly or $400 per individual, you can receive a dollar-for-dollar tax credit.
For example, if your state taxes owed were $950 and you made a qualifying donation of $400, you would reduce the amount of state taxes you owe to $550. This means that your donation cost you nothing and you had a say in where your tax dollars are spent.No itemizing is necessary to take advantage of this tax credit! And, you can combine this credit with others including public and private school credits.
Girls on the Run is not a tax advisor. Please contact a qualified tax advisor for advice on your personal tax situation.